PGY-1 | PGY-2 | PGY-3 | PGY-4 (Chief Residents)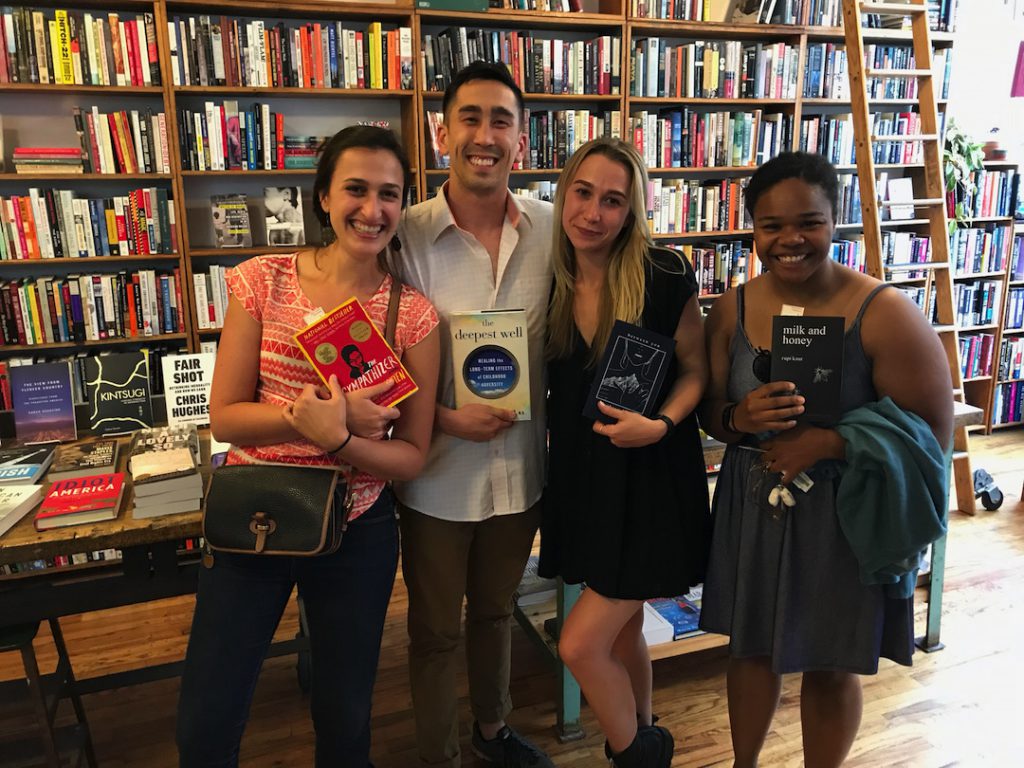 Maya
Faison
Maya grew up in Shaker Heights, Ohio and Troy, Michigan. She left the Midwest for undergrad at Stanford University where she studied Human Biology. After graduation, she moved back to Michigan to do AmeriCorps in Detroit and spent a year helping teachers incorporate service learning into their classrooms. Maya is interested in health equity and worked extensively with the University of Michigan Student Run Free Clinic throughout medical school. She is a member of the Gold Humanism Honor Society. Maya's main clinical interest is primary care for underserved populations. Her interests outside of the hospital include watching movies, reading, and attending aerial silks/hoop/trapeze/hammock classes (think Cirque du Soleil…)!
Collin
Hanson
Chicago Medical School at Rosalind Franklin University
Collin was born in Urbana, IL and grew up in the Indianapolis area. He graduated from Purdue University with a degree in Pharmaceutical Sciences. During his undergraduate studies, he played violin in the philharmonic orchestra and participated in the university triathlon club. After graduating, Collin earned a Fulbright grant as an English Teaching Assistant in Guayaquil, Ecuador. His projects involved working with the underserved in global health settings and volunteering at local orphanages. During medical school, Collin was involved in the student-run free clinic and the university's Christian Fellowship. Collin is a member of AOA and the Gold Humanism Honor Society. His interests include adolescent and young adult oncology, palliative care, and caring for underserved patient populations. Collin is actively involved in his Chicago church community and in his free time is steadily working on improving his skills in Brazilian jiu-jitsu.
Sarah
Monick
Sarah was born in Chicago, IL. She attended the University of Illinois Urbana-Champaign where she studied Molecular and Cellular Biology and Chemistry. She developed an interest in cancer cell biology and engaged in basic science research studying CAR-T immunotherapy and FOLR1's role in tumorigenesis.  She completed medical school at UIC as a Junior AOA member and an Edmund James Scholar. Her longitudinal research project was a St. Baldrick's funded study entitled: "Do AYAs with Newly Diagnosed Cancer Get the Wrong Referral? Physician Knowledge Deficits of AYA Cancer Care." Sarah's interests include caring for adolescents and young adults with chronic medical conditions, AYA Heme/Onc, cancer survivorship, and providing high value medical care to urban underserved populations. In her free time, Sarah enjoys tending to the jungle in her apartment, cuddling with her two hairless sphynx, and exploring Chicago's culturally diverse neighborhoods, one bite at a time.
Rebecca
Stern
Rebecca was born and raised in New Orleans. She graduated from Brown, where she majored in Development Studies with a focus on global health. Both during and after college, she studied and worked in HIV prevention in Uganda, South Africa, India and New Orleans. During medical school, she served as a chapter leader and national advisory board member with the Physicians for Human Rights student program and co-led a student-run free clinic. She is also a member of the Gold Humanism Honor Society. Her interests include doctor-patient communication, the medical humanities and better addressing health inequities in clinical settings. She loves the Saints, spicy food and live music, and is excited to get outside in the Midwest, even thought she'll miss the mountains.