University of Chicago Sites: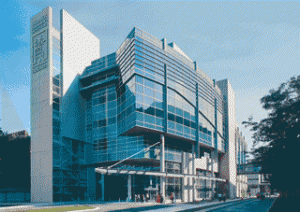 University of Chicago Comer Children's Hospital – http://www.uchicagokidshospital.org/
The majority of our pediatrics experience is at Comer Children's Hospital. This is a state-of- the art, free standing children's hospital with its own pediatric ER, pediatric pharmacy, pediatric radiology department, and pediatric OR, as well as PICU, NICU and wards. In this setting, we are able to care for both general and subspecialty patients.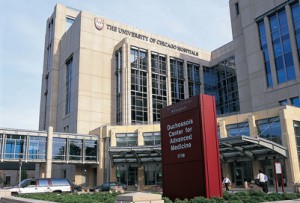 University of Chicago Medical Center – http://www.uchospitals.edu/index.shtml
The majority of our internal medicine experience is at the University of Chicago Medical Center. At the University of Chicago, we are able to provide a range of primary, secondary, tertiary, and quaternary care, which provides us with a variety of learning experiences and constant challenges. While this mixture of complex and routine health care is available to patients primarily from the greater Chicago area and the Midwest region, we also care for patients referred from all over the world.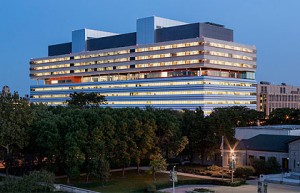 Center for Care and Discovery – http://careanddiscovery.uchospitals.edu/
Our new hospital provides patients and their physicians with a facility capable of transforming itself as rapidly as medicine itself is changing. Its design is committed not simply to today's ideal, but to a vision of perpetual and unpredictable change in patient care and clinical research. This future-oriented vision is built on the University of Chicago's fundamental commitment to discovery, innovation and collaboration.
Other Sites: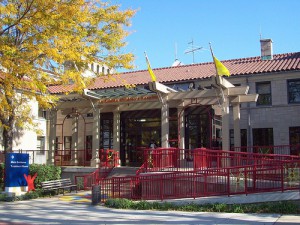 LaRabida Children's Hospital – http://www.larabida.org/
During our second and third years we rotate through La Rabida, a hospital dedicated to serving children with lifelong medical conditions, developmental disabilities, and children who have been abused or neglected. LaRabida offers inpatient care, an outpatient clinic, and a treatment room for acute care.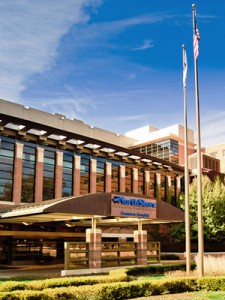 Evanston NorthShore Hospital – http://www.uchicagokidshospital.org/
Our partnership with Evanston NorthShore allows Med-Peds residents to rotate in NICU and on the General Peds wards. The rotation allows residents to explore a broader spectrum of patient care in a different learning environment.