University of Chicago Sites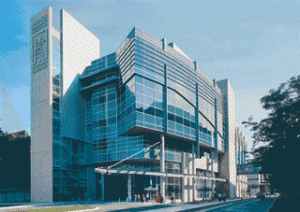 University of Chicago Comer Children's Hospital
The majority of our pediatrics experience is at Comer Children's Hospital. This is a state-of-the art, free-standing children's hospital with its own pediatric ER, pediatric pharmacy, pediatric radiology department, pediatric OR, PICU, NICU, and wards. In this setting, we care for both general and subspecialty patients.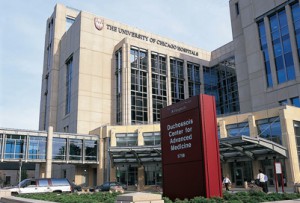 University of Chicago Medical Center
The majority of our internal medicine experience is at the University of Chicago Medical Center. At the University of Chicago, we are able to provide a range of primary, secondary, tertiary, and quaternary care, which provides us with a variety of learning experiences and constant challenges. While this mixture of complex and routine health care is available to patients primarily from the Chicago Metropolitan Area and the Midwest, we also care for patients referred from all over the world.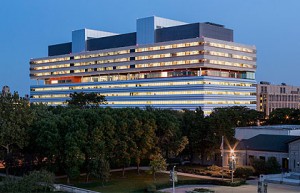 Center for Care and Discovery
Our new hospital provides patients and their physicians with a facility capable of transforming itself as rapidly as medicine itself. Its design is committed not simply to today's ideal, but to a vision of perpetual and unpredictable change in patient care and clinical research. This future-oriented vision is built on The University of Chicago's fundamental commitment to discovery, innovation, and collaboration.
---
Affiliate Hospitals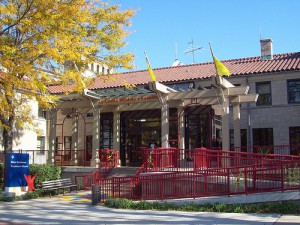 La Rabida Children's Hospital
During our second and third years we rotate through La Rabida, a hospital dedicated to serving children with lifelong medical conditions, developmental disabilities, and children who have been abused or neglected. La Rabida offers inpatient care, an outpatient clinic, and a treatment room for acute care.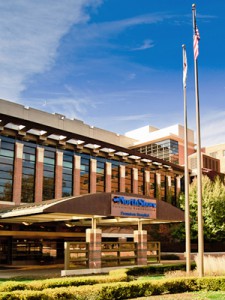 Evanston NorthShore Hospital
Our partnership with Evanston NorthShore allows Med-Peds residents to rotate in NICU and on the General Peds wards. The rotation allows residents to explore a broader spectrum of patient care in a different learning environment.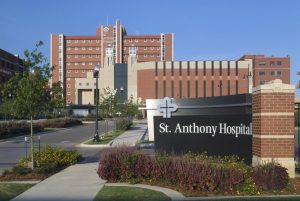 Saint Anthony Hospital
Saint Anthony Hospital is a community hospital dedicated to improving the health and wellness of the families on the West Side and Southwest Side of Chicago. In its 18-bed pediatric unit, including 4 intermediate-care beds, residents develop the knowledge and skills required to care for children with a wide range of medical and surgical conditions requiring hospitalization. Under the supervision of pediatric hospitalists, senior residents acquire the skills to lead an inpatient team managing common and uncommon pediatric conditions. Additionally, serving a largely Spanish-speaking population, Saint Anthony Hospital provides an opportunity for residents to work closely with medical interpreters and community members in coordinating the highest level of care for this population.